Brent Tipton Coaching Webinars - August 2020
2020-09-01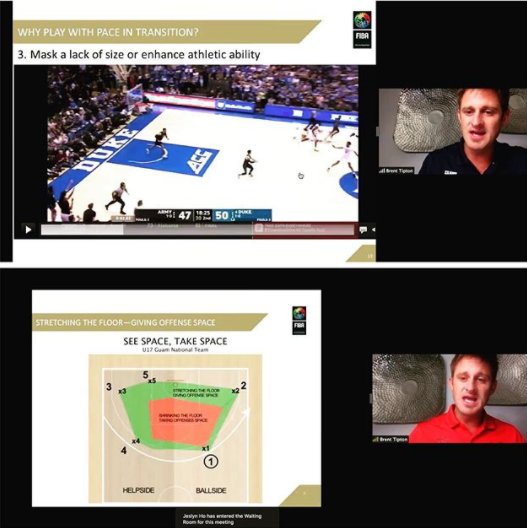 BAS's Coaching & Development (C&D) Committee and FIBA in Singapore collaborated to deliver two webinars conducted by Mr Brent Tipton on 29 and 30 August 2020 via Zoom teleconferencing platform!
Mr Brent Tipton hails from Guam, and is the current assistant coach for the Guam's men's national team, as well as the head coach for Guam's under-17 and under-15 men's national team.
The webinars touched on developing transition offense on transition defense. About 40 coaches attended each day of the webinars.
Thank you to Brent, FIBA in Singapore and the attendees for making the webinars a success!
End