Coaching Clinic- Communicating with Athletes: Speak Less, Learn More
2020-02-26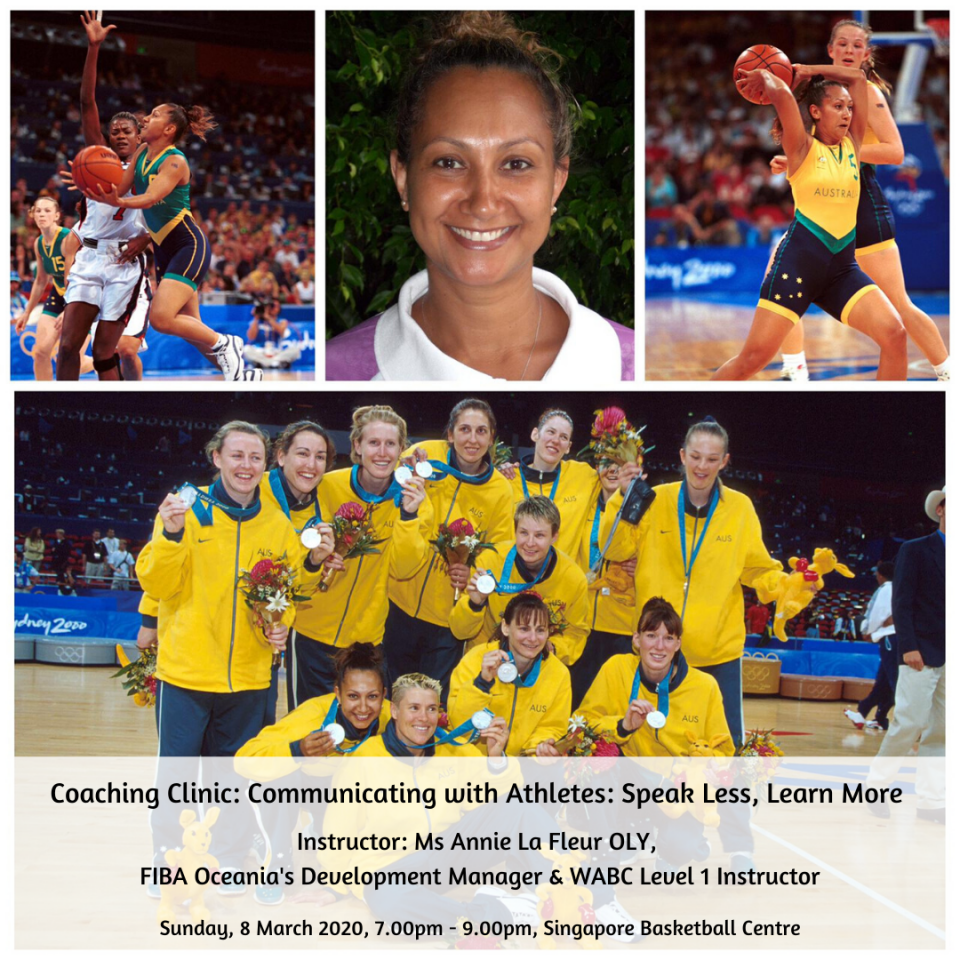 [Coaching Clinic- Communicating with Athletes: Speak Less, Learn More]
BAS will be conducting the above coaching clinic on Sunday, 8 March, 7.00pm - 9.00pm at Singapore Basketball Centre (SBC)!
Instructor Ms Annie La Fleur OLY is FIBA Oceania's Development Manager and is also a World Association of Basketball Coaches (WABC) Level 1 Instructor and she will be here in Singapore to conduct the clinic!
Ms Annie is also an Olympic silver medallist with the Australian women's national team in the 2000 Sydney Games. She played in the Australian Women's National Basketball League (WNBL) for the Sydney Flames from 1994-2001, winning three championships in 1993, 1997 & 2001. She has also appeared in three world championships, as well as spending 4 seasons in the WNBA with the Minnesota Lynx in 1999 and the Washington Mystics from 2001-03.
Interested coaches may click on this link to register: https://tinyurl.com/rzou7fl
All coaches should be in their sports attire for the clinic as this will be an on-court session.
Only 60 slots are allocated, successful applicants will be informed via email!
End