ADVISORY ON VISITING SINGAPORE BASKETBALL CENTRE (SBC) DURING THE NOVEL CORONAVIRUS (nCOV) PERIOD
2020-02-04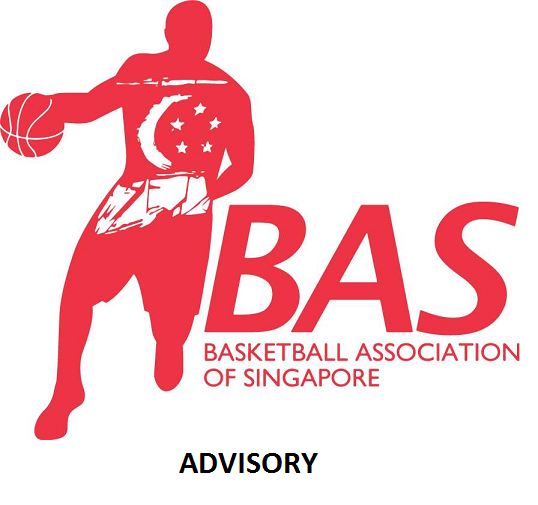 ADVISORY ON VISITING SINGAPORE BASKETBALL CENTRE (SBC) DURING THE NOVEL CORONAVIRUS (nCOV) PERIOD
Updated 3 February 2020
In line with The Ministry of Health (MOH) advisories following the outbreak of the "Wuhan Coronavirus" in mainland China, Basketball Association of Singapore (BAS) will be adopting the following extra precautionary measures to safeguard all athletes, staff and visitors' health, safety and wellbeing.
All athletes or visitors to Singapore Basketball Centre (SBC) are to take note of the following:
If you have just returned from overseas, you should monitor your health status for the next 14 days. If you develop any flu-like symptoms, do seek medical attention and resolve all symptoms before visiting SBC.

If you have returned from Mainland China, you will not be able to visit SBC for 14 days from the day of return with or without flu-like symptoms.
Anyone with flu-like symptoms who turns up at SBC will be turned away.
All users/visitors are encouraged to be diligent

in keeping the hygiene and cleanliness of the centre and/or equipment to minimise the risk of potential spread of germs and bacteria.

All users/ visitors of the centre are also reminded to adopt good personal hygiene practices.
This advisory will be updated again as the Novel Coronavirus evolves.
For the latest updates on the outbreak situation, you may refer to Ministry of Health's (MOH) website: https://www.moh.gov.sg/2019-ncov-wuhan
End