Registration for Coaching Course - Numbers Don't Lie: Basketball Statistics and Analytics That Can Help Your Team Improve
2020-01-08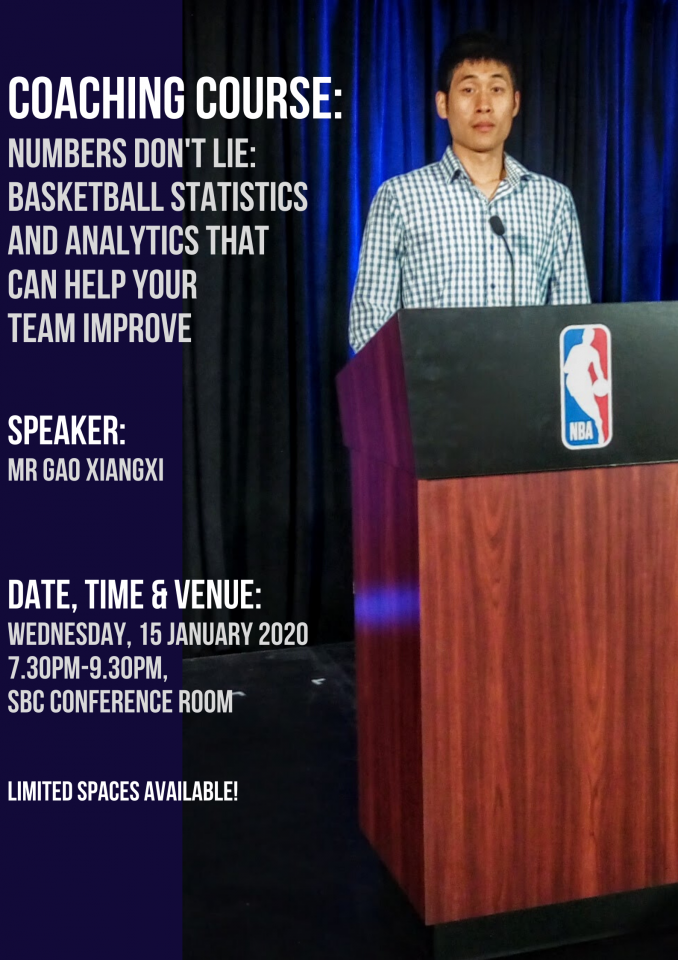 BAS will be conducting a coaching clinic on next Wednesday, 15 January, 7.30pm - 9.30pm at Singapore Basketball Centre (SBC) Conference Room!
Course: Numbers Don't Lie: Basketball Statistics and Analytics That Can Help Your Team Improve
This is a hands-on workshop (limited to 30 participants only) for coaches looking to identify and improve upon their teams' strengths and weaknesses with the help of stats that can be derived from traditional box scores. The workshop will consists of computing such stats by hand using an example box score followed by a brief presentation from a recent participant of the 2019 NBA Hackathon.
Interested participants do click on the link: https://tinyurl.com/yzqds4rp
Successful applicants will be informed via email!
End