Appointment of BAS Honorary Secretary, Dr Koh Koon Teck to the FIBA Technical Commission
2019-11-08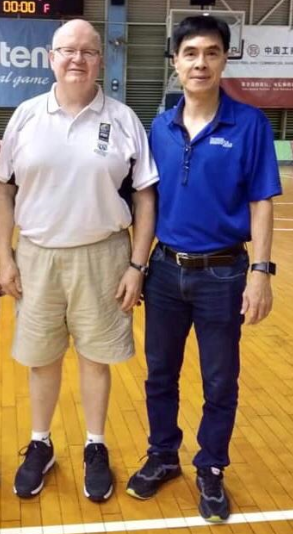 (Dr Koh, right, with Mr Patrick Hunt, Chairman of Technical Commission)
BAS congratulates Honorary Secretary, Dr Koh Koon Teck, appointed to the FIBA Technical Commission, for the Term of Office 2019-2023!
The FIBA Technical Commission's main functions include the development of the sport globally; reviewing the Official Basketball Rules and responsible for the training & development of FIBA international officials.
With his experience and expertise, BAS is confident that Dr Koh will be able to contribute immensely to the development of basketball in general and technical aspects in particular. 
End