WNBL Game Day 10
2018-05-08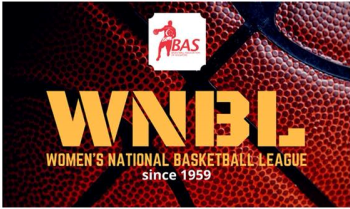 6 May 2018
Sunday 6 May, WNBL Game Day 9 2018: Jumpshot 27-78 Qian Xi Red and Siglap 38-52 Qian Xi Blue.
In the first match at 7.00PM, Jumpshot remained 2nd from bottom following the defeat to Qian Xi Red. Jumpshot had only managed one win in this competition while Qian Xi Red is now 2nd in the table, just behind Hillcrest Grays by a point. Top scorer for the game goes to Lee Mi Yun Sharon (Qian Xi Red) with 14 points while Jumpshot's Tang Jia Huan Sheryl scored 8. Qian Xi Red's 2nd top scorers goes to both Ang Jasmine and Yeo Yin Siew Bernice, both with 12 points just below Sharon. As the scoreline suggests, Qian Xi Red dominated the game straight from the first period with a score of 5-17 with the final period 5-18.
In the next game at 8.30PM, Qian Xi Blue had beaten Siglap to further consolidate its position 3rd in the table. Qian Xi Red, Qian Xi Blue and Siglap all had 10 points in as many games played, with only Leaders Hillcrest Grays a point above them with 11. Interestingly, Qian Xi Blue had dominated the game the first two periods with scores of 6-18 and 4-18, only to falter later when losing 8-14 and 8-14 in the latter two periods. Unfortunately for Siglap though, the late 'goal-rush' couldn't clinch them the victory they craved. Familiar notable players, Qian Xi Blue's Tan En-Min Jayne Sarah win the top scorer of the game with 14 points while her counterpart Lim Jing Jing of Siglap, had 9 points. Top for Total Rebounds (Choo Jie Ying-11), Assists (Chan Carissa Hui Ern-3) and Blocks (Choo Jie Ying-3) are from Siglap interestingly.
Upcoming Game Day 11, Wednesday 9 May, will feature Adroit (新加坡圣公文化) Blue vs Siglap at 7.30pm and Adroit (新加坡圣公文化) Red vs Radin Mas 9.00pm.
Head over to: http://www.bas.org.sg/ for Live Scores, and our Instagram & Facebook page for more match photos, preview & results!