THE PLAYOFFS- 2v2 Basketball Tournament
2020-11-29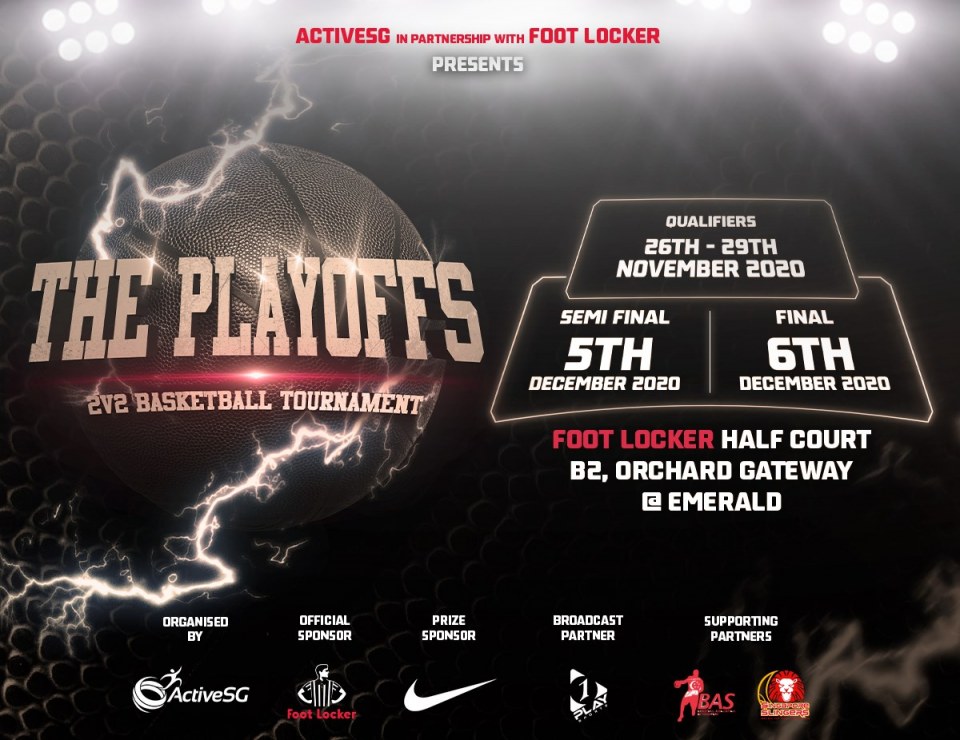 Photo Credit: ActiveSG Basketball Academy




THE PLAYOFFS is a local 2v2 youth Basketball Tournament, organized by ActiveSG Basketball Academy in partnership with Foot Locker, with partners: Basketball Association of Singapore, Singapore Slingers, Nike and 1 Play Sports.


Held over a period of 6 days at Foot Locker Half Court, the youths will battle it out for the top position in this brand new 2v2 format with the finals on Sunday, 6 December!


Catch all the games live on ActiveSG Basketball Academy, Get Active TV and 1 Play Sports Facebook pages!


End