Condolences to the Family of Mr Nicanor Jorge on his Passing on Saturday, 13 June 2020
2020-06-15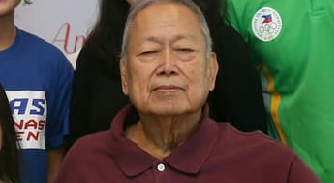 BAS wish to express our deepest condolences to the family of the former Philippines men's national team coach, Mr Nicanor Jorge "Nic" on his passing on Saturday, June 13 in Manila, Philippines.
Mr Jorge was also appointed as the Singapore National Team Coach for the 1983 SEA Games, hosted by Singapore and achieving 4th for the Men's and Bronze for the Women's events.
Many pioneer basketball officials and players in Singapore remember him well for his active involvement in promoting basketball, including attended a game in the Merlion Cup International Basketball Invitational Tournament 2017 held in Singapore.
End