COVID-19 ADVISORY Updated 27 March 2020
2020-03-26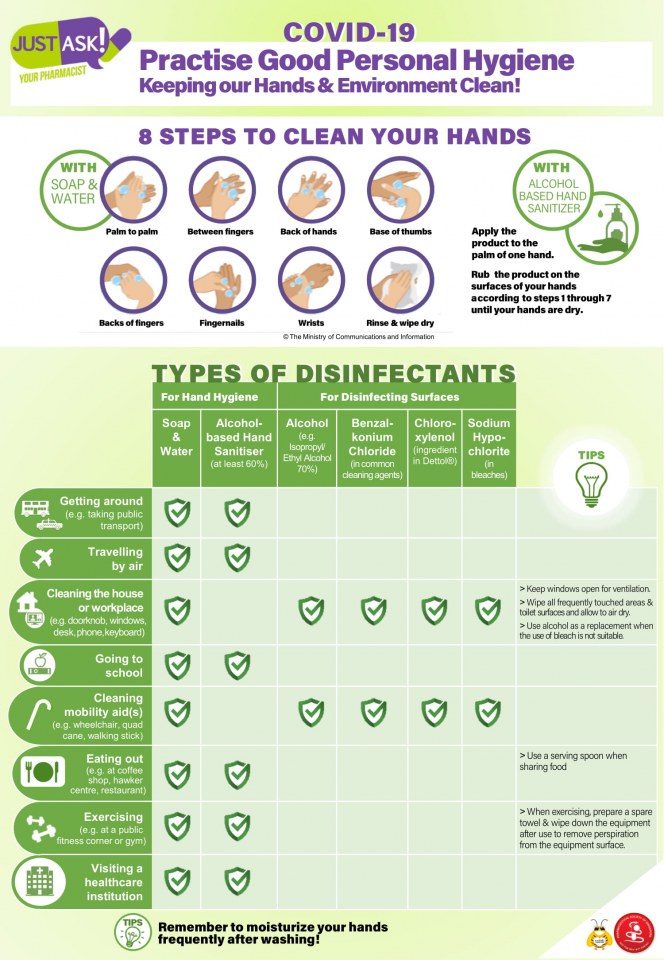 (Photo Credit: Ministry of Health, Singapore)
COVID-19 ADVISORY ON VISITING SINGAPORE BASKETBALL CENTRE (SBC)

[COVID-19 Situation: Updated 27 March 2020]
Basketball Association of Singapore (BAS) will implement enhanced precautionary measures to Singapore Basketball Centre (SBC) in line with the latest advisories issued by SportSG and the Ministry of Health, Singapore (MOH) to safeguard all athletes, staff and visitors' health and wellbeing amid the evolving COVID-19 situation.
With immediate effect, a maximum of 10 visitors will be allowed entry to SBC until after 30 April 2020.
1. All bookings must be deferred/ cancelled with immediate effect. Any programmes/ bookings can only be held after the suspension is lifted.
2. In order to achieve safe distancing, at least 1m between participants for seating arrangements are to be adopted (e.g. leave one or two vacant seats between participants or implement chequerboard seating), except where participants are related (e.g. families or couples).
3. Organisers who conduct classes/ programmes will not be allowed to commence their programmes unless they can demonstrate how they can isolate their participants.
In addition, all athletes/visitors to Singapore Basketball Centre (SBC) are to take note of the following:
All visitors will be required to undergo temperature-taking and visitors details recording before allowed entry of premise.

If you develop any flu-like symptoms, seek medical attention and resolve all symptoms before visiting SBC.

Anyone with flu-like symptoms who turns up at SBC will be turned away.

All users/visitors are encouraged to be diligent

in keeping the hygiene and cleanliness of the centre and/or equipment to minimise the risk of potential spread of germs and bacteria.

All users/ visitors of the centre are also reminded to adopt good personal hygiene practices.

This advisory will be updated again as the COVID-19 situation evolves.
BAS would also like to strongly advise all clubs, private academies, as well as our partners to follow the advisories by SportSG and MOH to prevent further spread of the virus.
For the latest updates on the outbreak situation, you may refer to Ministry of Health's (MOH) website: https://www.moh.gov.sg/covid-19
End