Rob Mac's Skills Coaching Clinic 2020
2020-03-02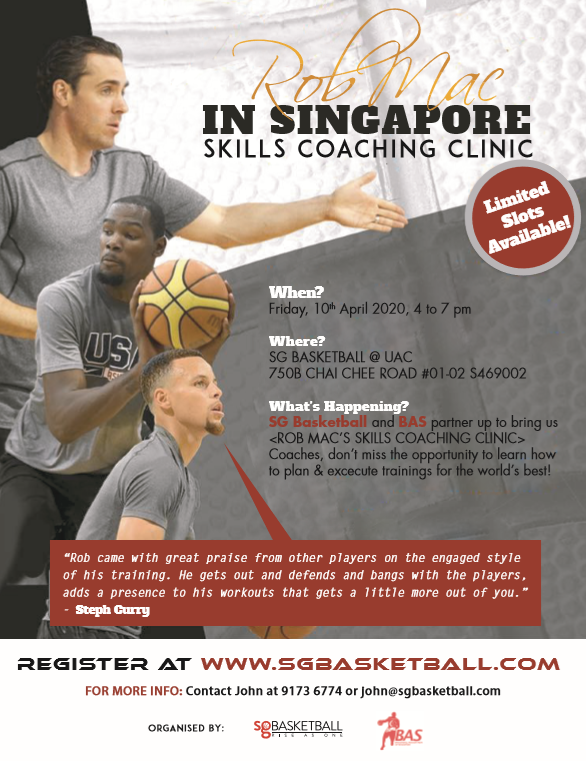 Registration is now open for the Rob Mac's Skills Coaching Clinic (closing date 9 April 2020), organised by SG Basketball & supported by Basketball Association of Singapore!
The clinic will allow coaches on insights into how elite athletes are trained in the US, particularly at the NBA level!
The workshop will be conducted by trainer, Mr Rob McClanaghan ('Rob Mac'), regarded as the Premier NBA skills development trainer in basketball today with over 15 years of experience working with college to elite athletes to realize their full potential through customised and comprehensive training programmes.
Coaches attending the clinic will also receive NROC coaching accreditation hours.
More information:
•Event: Rob Mac's Skills Coaching Clinic
•Date: Friday, 10 April 2020, 4pm to 7pm
•Where: SG Basketball @ UAC, 750B Chai Chee Road, #01-02, S469002
•Cost: $100.00 (per person)
Click on the link or go to sgbasketball website for more information and details: https://sgbasketball.com/register-for-rob-mac-skills-coaching-clinic
End