ICBC NBL 2018 Finals & Third Place Play-offs
2018-10-08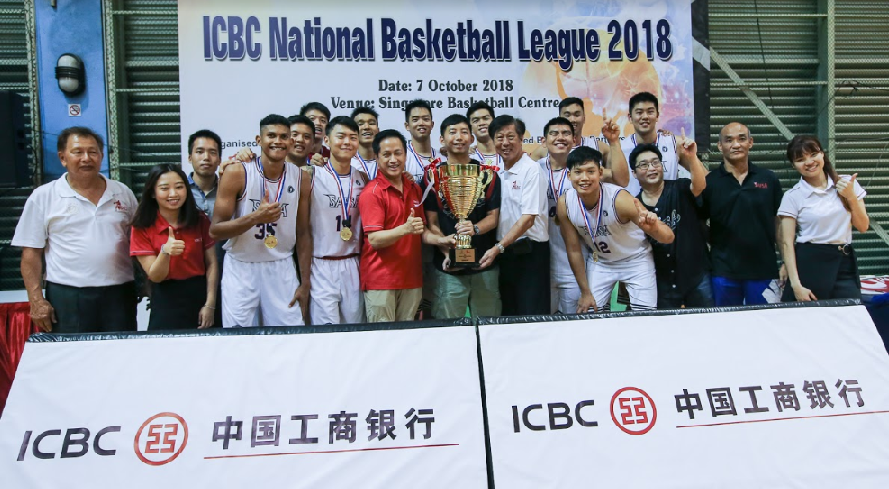 ICBC NBL 2018 Finals & Third Place Playoffs
7 October: Finals & 3rd Place playoffs Results
Finals (6.00pm)

SAFSA 97 – 95 Adroit

Third Place Playoffs (4.00pm)

Siglap 66 – 68 SBPHK Hornets

Most Valuable Player (Finals): Delvin Goh (SAFSA)
Finals: SAFSA ICBC NBL 2018 Champions
SAFSA are crowned ICBC NBL 2018 Champions, having emerged victorious against Adroit by 2 points in a memorable end-to-end Finals. SAFSA won the tournament in style by undefeated in 11 games!
Both sides looked equal and evenly-matched where either side could walk away with the title. SAFSA edged out a slim advantage the 1st and 2nd quarters 24-22 and 24-23 respectively, with Adroit winning the final quarter 18-25 but was not enough to win the title. Adroit certainly had not made it easy for SAFSA and had been looking threatening from the very start through fast breaks whenever the opportunity arises, while SAFSA seem to be able to shoot with relatively ease anywhere within the 3-pointer line.
Most Valuable Player Award Recipient is Delvin Goh, who heavily influenced the game with 3 Assists, won 33 Total Rebounds and is also SAFSA's top scorer with 23 points. Adroit's Toh Qing Huang is one of his team's most important players with the Finals' top scoring with 27 points, won 12 Total Rebounds and had 5 Assists.
Third Place Play-offs: SBPHK Hornets clinched 3rd Place following unbelievable comeback
Earlier at 4.00pm, Siglap were looking on course to winning the Third Placing game but was ultimately undone by SBPHK Hornets' impressive run in the 3rd and 4th quarters.
Siglap are looking very comfortable and confident in the early stages of the game with quick counter-attacking transitions, and intercepted many of Hornets' moves. They also benefited from several superb individual moves to rack up the points.
For some reason, Siglap were unable to keep up the pressure to net any points in the 3rd quarter for a good 2 minutes and 40 seconds and allowed Hornets' persistence to keep them in the game with counter attacks from the 5:16 minutes onwards in the 3rd quarter, alongside some bad misses from Siglap. At the end of the 3rd quarter Siglap's lead has reduced to only 6 points.
Hornets' confidence also begin to grow with the reduced deficit, playing more comfortably with lesser pressure and lastly, converting chances into tangible results when in the final few minutes played their hearts out for the remarkable victory and seized Third Place from likely defeat.
SBPHK Hornets's Kelvin Lim Hong Da is the game's top scorer and top Rebounder with 19 points and10 rebounds respectively. Chong Ming Xuan and Lim Jun Yuan are Siglap's top scorers with 16 points.
Guest of Honour: Mr Cao Yunchuan, Deputy General Manager of ICBC
Mr Cao Yunchuan, Deputy General Manager of ICBC was the Guest-of-Honour (GOH) to grace the occasion with the Victory Ceremony followed by Photo-taking session at the end of the event.
BAS would like to thank all participating teams, sponsors and fans in this year's ICBC NBL season and will be looking forward to next year's edition!
Full match statistic and replays of the 4 matches are available on:
· BAS website: www.bas.org.sg
· YouTube: BAS & Sport SG YouTube Channels
End